Opened in April 2018, The Atelier is an inclusive bilingual space (physical and virtual) for collaboration, training, knowledge-sharing, and support for social innovations. Our non-profit organization is the practical branch of an ecosystem located at Saint Paul University in Ottawa alongside the Élisabeth Bruyère School of Social Innovation and the Centre for Research on Inequalities and Social Transformations (CRITS). Our members are stakeholders in the field of social innovation: students, researchers, practitioners, entrepreneurs and local communities.
In collaboration with our partners, we offer training; professional support; opportunities for visibility and; funding to individuals and initiatives pioneering new organizational models, social practices and tools for civic engagement to be used in the fight against social inequalities and various forms of oppression.
What is social innovation?

It's not necessarily new: social innovation has a rich history in social practices of self-organization, mutual aid and collective creativity. We define it as models of organization, social practices and civic engagement used to fight social inequalities and various forms of oppression. Oftentimes, this means focusing on reducing poverty. The social innovation sector includes not only social and collective enterprises, but also collective initiatives and experiments. It represents thousands of individuals and organizations.
Engagement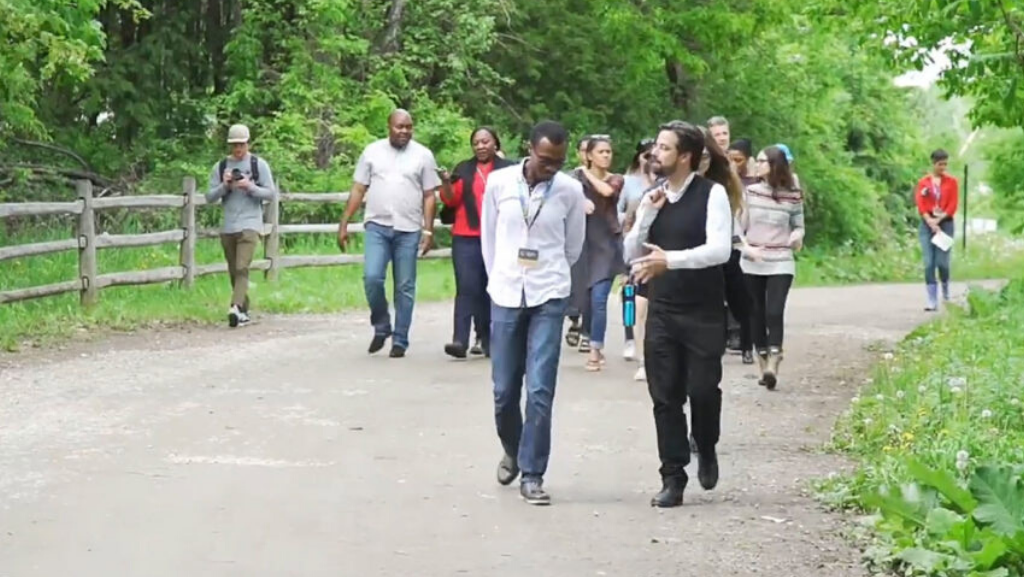 Collaboration
Social Justice